"Just Call Me Doc"
-Asif Ben-Perlas had two dreams. He dreamed of being a doctor and U.S. Marine. Although, officially he is neither, Asif is about as close as you can get to experiencing both.
HA (Hospitalman Apprentice) Asif Ben-Perlas was born in March 1981 in Zfat, Israel. He grew up in the town of Kiryat Shmona, which is near the Israeli-Lebanese border. Asif came to the United States when he was 8 years old. After attending high school in California, Asif enlisted in the U.S. Navy. He spent 9 weeks in boot camp in Great Lakes, IL. After he completed Navy boot camp, he spent 15 weeks at the Hospital Corps School at the Naval Training Center, which is also located in Illinois. Ben-Perlas then attended Field Medic Service School at the U.S. Marine Corps base Camp Pendleton, CA, where he graduated on April 21, 2000.
Asif is now attending the 6-month Surgical Tech School in Portsmouth, VA. His MOS (Military Occupational Specialty) is Navy Corpsman. Asif always dreamed of being a Marine, but, more importantly, he dreamed of being a doctor. He was disappointed when he found out that the Marines didn't have a medical program, so he opted for the Navy instead. Ben-Perlas figured that the best job for him would be Navy corpsman. Navy corpsmen are basically field medics who are attached specifically to Marine units. Asif thought that by joining the Navy as a corpsman, he would be able to experience a little bit of what it is like to be a doctor and a U.S. Marine at the same time. Asif explains, "I joined the Navy because I've always wanted to be in the military and I always wanted to be a medical doctor. The Marines didn't have a medical program, so I joined the Navy instead."
Being a Navy corpsman is a very rewarding and dangerous job. The fundamentals of being a corpsman are taught in different Navy schools. The most important school is the Field Medic Service School (FMSS). At the FMSS, Navy personnel learn the basics about surviving with a Marine unit in combat. Here, for the first time, Ben-Perlas is experiencing many of the things that U.S. Marines have to go through. When asked about his job of being a Navy corpsman, Asif says, "Navy corpsmen.....they're field medics. They get attached to Marine units and their main job is to take care of Marines, whether it is a small cut, or a sucking [a] chest wound." Navy corpsmen aren't usually called by their rank. Most Marines simply call them "Doc." Navy corpsmen go to the front lines with Marine infantry units. The call of "Corpsman Up!" can often be a frightening one. Navy corpsman know that this call means trouble and, if not treated quickly, an injured Marine can die of his wounds.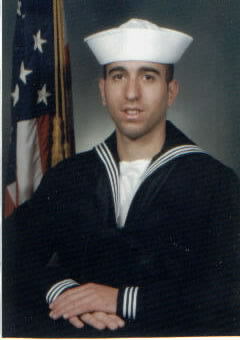 Asif says, "FMSS is a combination of Marine boot camp, teaching you how to survive in a field environment and how to take care of Marines in a field environment." A normal day for Asif at FMSS consists of reveille at 0430, PT (running, calisthenics), field medicine classes, lunch, running the obstacle courses, etc. During his time at FMMS, Ben-Perlas spent 2 ½ weeks in the field, shot the 9mm pistol and M-16A2 service rifle, and he even got to go through the Marine Corps' "Gas Chamber."
Many people have asked Asif why he chose the U.S. Navy over serving in the Israeli army. Asif's answer is very simple. "If I was in the Israeli army, I would be struggling much harder financially and I wouldn't come out with anything that would help me with my future, as a medical doctor."
Surprisingly, Asif's parents were very supportive of his decision. Asif's father was a commando in the Golani infantry brigade in the Israeli army. He saw combat in Israel's 1982 Lebanon War and even lost several friends in some battles. He also saw combat in the Gaza Strip. Asif's father didn't want his son to have to experience war like he had. He was even more supportive of Asif's decision when he learned that Asif could study medicine at the same time. When asked about his father's reaction Asif replies, "He was supportive and he liked the idea of me being a field medic."
Being Jewish in the military is difficult sometimes. Asif explains, "It's different. Everybody looks at you differently when you're there [in the Navy]. There's a little bit of anti-Semitism. There's also the people that don't really understand what Judaism is, whether it's a religion, a race, or just a belief. People usually don't like what they don't understand and what they don't know."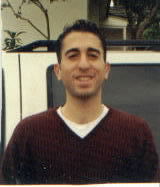 Asif's parents live in Southern California with his younger sister (age 12) and brother (age 11). In his free time, Asif enjoys weightlifting, racing, and girls. Ben-Perlas is also on his way to obtaining his degree. He has so far completed approximately 40 college units.
After he completes Surgical Tech School, Asif will head to a fleet unit. Asif says that his plans for the future are "to finish school and become a doctor."
Back to Articles
Home